Palmistry by Myrna Lou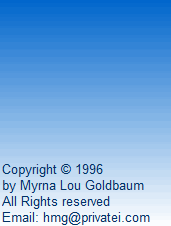 Business Company

Excerpt from my book: May I See Your Hand?

"Life, like a stream, moves in an endless cycle of experience; the rites of passage must be endured by everyone. A Palm Reader can listen and advise. There are many lessons to be learned. Every line on the human hand has a meaning with numerous possibilities connected to it. A person might move in several different directions during their lifetime; the trick is to find the right combination and make the correct moves at the proper time in love, work and play."

Master Palmist
Author
Soul Mate Specialist
Teacher
Speaker
Member:
Global Palm Reading Hand Analysis Network
Worldwide Hand Analysis
The International Metaphysical Practitioners Assn.

12th Best Palmist in the World

6th Best Palmistry Website in US
By Google, Bing and Alexa