Palmistry by Myrna Lou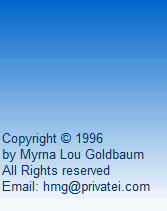 Business Company
In every Palm Reading session I conduct, either in person or from a photo or a scanned palm print on my computer, a particular protocol is carried out. First I analyze the individualís handwriting without looking at it by picking up the energy level of that person. Next I study the fingers, hand shape and size, then the palm lines and symbols. I am then able to read the person.
A comprehensive 5 to 6 page palm reading report is generated.
Payment can be made with PayPal by clicking on the link below.
Use the link below to email a picture of your palm or send the photo or scanned palm print by regular mail, please let me know if you paid by PayPal.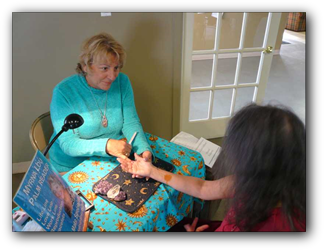 Payment can also be made by mail. Send copy of your palm print and a check or money order to:

hmg@privatei.com

Myrna Lou Goldbaum
573 Park Estates Sq
Venice FL 34293